Culligan of Central Virginia
You could give your people Culligan Water.
Your Central Virginia Water Treatment Experts
We are Culligan of Central Virginia, your local water technology experts. Our dealership specializes in providing water softeners, reverse osmosis systems, water coolers, bottled water, water filtering and softener salt delivery service to area homes and businesses.
For over 65 years, Culligan's mission has been to deliver high-quality water treatment products that will benefit every part of our customers' lives. We hope to raise the quality of life by purifying its most essential element: water.
CULLIGAN OF CENTRAL VIRGINIA HISTORY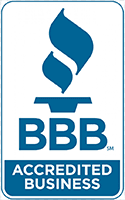 Culligan has been serving the Mid-Atlantic region for over 50 years. We're proud to provide exceptional water treatment products and services to Washington D.C., Baltimore MD, Richmond VA, Alexandria VA and the surrounding areas. Culligan has had stores in the area since the 1960s, all of which were purchased by the U.S. Water Culligan Group in 2012. Our Dulles VA location has not moved, but our Ashland VA location was moved to Fredricksburg VA in 2013, and our Elkridge MD location was moved to Annapolis MD in 2014.
In 2019 the USWCG completed two acquisitions, growing their footprint in the Mid-Atlantic region. On February 28th, 2019 the USWCG closed on the acquisition of both Virginia Water Conditioning Corporation and Almost Heaven. A family business based in Manassas, Virginia that specialized in residential water treatment as well as bottled water delivery. Only 3 months later on May 31st, 2019 the USWCG closed on the operation of Culligan of Shenandoah Valley located in Winchester, Virginia. This spread our already expansive presence west to the West Virginia border and brought our total number of locations in the region to six.
COMMON VIRGINIA AREA WATER PROBLEMS
Hard water is the biggest problem in Virginia, but high TDS, iron water and sulfur water are also concerns for local residents. Dry, itchy skin, dull and lifeless hair and even green hair are symptoms of these water problems, in addition to spotty dishes and a ring around the bathtub. Water problems can harm your home or business in a variety of ways, and Culligan has the right water treatment equipment for every situation.

---
Reviews for Culligan Water of Central Virginia
---
08/23/2021
Steve and James truly care about their customers. They have gone above and beyond the call of duty to help clear up our water. James identified issues with our Culligan system and well pressure tank and Steve has made himself available even after hours. Both worked all week to make sure we had clean water and both were committed to "making things right." Thanks Steve and James for a great job!
---
08/20/2021
We have had the Culligan water system for years!! When I first bought my home, the water always had a sulphur odor (eggs). I kept searching options on what to do and nothing worked. I contacted Culligan to set up an appointment and decided to get the system installed. Our service guy, Mike, is the absolute BEST!! He goes above and beyond every time he comes out to service the system. We always make sure we request him!!
---
10/07/2021
We have been using for years! ALWAYS professional, courteous, friendly and on-time. And office staff is always very personable and helpful, too!
---
07/27/2021
Culligan company reputation is solid and backed by years of satisfaction from residential customers like me. I prefer my treated well water to any commercial bottled water! Great taste and Quality.
---
11/12/2021
Outstanding service, fair prices, very responsive customer service.
---
---
Hey Culligan!
Hours
Monday: 8:00 AM – 5:00 PM
Tuesday: 8:00 AM – 5:00 PM
Wednesday: 8:00 AM – 5:00 PM
Thursday: 8:00 AM – 5:00 PM
Friday: 8:00 AM – 5:00 PM
Saturday: Closed
Sunday: Closed
Areas We Serve
Ammon, Ashland, Aylett, Barhamsville, Beaumont, Beaverdam, Bowling Green, Brooke, Bumpass, Carson, Charles City, Chester, Chesterfield, Church Road, Colonial Heights, Columbia, Corbin, Crozier, Dahlgren, Dewitt, Dinwiddie, Disputanta, Dogue, Doswell, Ford, Fort Lee, Fredericksburg, Garrisonville, Glen Allen, Goochland, Gum Spring, Hadensville, Hanover, Hartwood, Highland Springs, Hopewell, Jersey, Kents Store, King George, King William, Ladysmith, Lanexa, Locust Grove, Macon, Maidens, Manakin Sabot, Manquin, Mc Kenney, Mechanicsville, Midlothian, Milford, Mineral, Montpelier, Moseley, New Kent, Ninde, Oilville, Partlow, Petersburg, Port Royal, Powhatan, Prince George, Providence Forge, Quantico, Quinton, Rappahannock Academy, Richmond, Rockville, Rollins Fork, Ruby, Ruther Glen, Ruthville, Sandston, Sandy Hook, Sealston, Sparta, Spotsylvania, Spotsylvania Courthouse, Spring Grove, Stafford, State Farm, Stony Creek, Studley, Sutherland, Thornburg, University Of Richmond, West Point, Wilsons, Woodford
Learn more about how you can have better water.
Latest
Blog Posts
Convenient, tasty and sustainable, a Culligan bottleless water cooler is a great drinking water solution for your home or office.
From deep-cleaning your floors to reviving your garden, spring home improvements start with your water. So why wouldn't you use...

Raegan Mills
- Culligan Customer