Culligan of Shenandoah Valley
You could give your people Culligan Water.
Your Shenandoah Valley Water Treatment Experts
We are Culligan of Shenandoah Valley, your local water technology experts. Our dealership specializes in providing water softeners, reverse osmosis systems, water coolers, bottled water, water filtering and softener salt delivery service to area homes and businesses.
For over 65 years, Culligan's mission has been to deliver high-quality water treatment products that will benefit every part of our customers' lives. We hope to raise the quality of life by purifying its most essential element: water.
CULLIGAN OF SHENANDOAH VALLEY HISTORY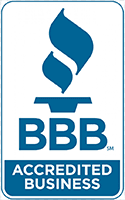 Culligan has been serving the Mid-Atlantic region for over 50 years. We're proud to provide exceptional water treatment products and services to Washington D.C., Baltimore MD, Richmond VA, Alexandria VA and the surrounding areas. Culligan has had stores in the area since the 1960s, all of which were purchased by the U.S. Water Culligan Group in 2012. Our Dulles VA location has not moved, but our Ashland VA location was moved to Fredricksburg VA in 2013, and our Elkridge MD location was moved to Annapolis MD in 2014.
In 2019 the USWCG completed two acquisitions, growing their footprint in the Mid-Atlantic region. On February 28th, 2019 the USWCG closed on the acquisition of both Virginia Water Conditioning Corporation and Almost Heaven. A family business based in Manassas, Virginia that specialized in residential water treatment as well as bottled water delivery. Only 3 months later on May 31st, 2019 the USWCG closed on the operation of Culligan of Shenandoah Valley located in Winchester, Virginia. This spread our already expansive presence west to the West Virginia border and brought our total number of locations in the region to six.
SHENANDOAH VALLEY AREA WATER PROBLEMS

---
Reviews for Culligan Water of Winchester
---
12/29/2020
Excellent customer service! Jackie is super knowledgeable and friendly -- she is also quick to respond to emails. The delivery of our water is fantastic and convenient. The water also tastes great!!
---
08/13/2021
They are above and beyond in customer service. We highly recommend Culligan of Winchester.
---
02/07/2020
I would like to share our experience with Culligan Water Conditioning of Winchester. From start to finish was great. Chuck that come to our home to test the water and guide us was very professional and knowledgeable. The installation process went flawless, Danny and his son did a great job and was very conscientious of taking their time and cleaning up after themselves. My phone calls with questions to the office have been great Jackie and Tonya have taken the time to answer all questions and provide me with the information that I requested. The softner and RO we installed has completed this experience. What a huge difference it has made! Great company and employees! Highly recommend them!
---
---
01/21/2019
Great people good service. Jackie, as well as the whole staff are a pleasure to work with. I've used them for fifteen years and two homes.
---
---
Hey Culligan!
Hours
Monday: 8:00 AM – 4:30 PM
Tuesday: 8:00 AM – 4:30 PM
Wednesday: 8:00 AM – 4:30 PM
Thursday: 8:00 AM – 4:30 PM
Friday: 8:00 AM – 4:30 PM
Saturday: Closed
Sunday: Closed
Areas We Serve
Berryville, Boyce, Brucetown, Clear Brook, Cross Junction, Gore, Middletown, Millwood, Paris, Star Tannery, Stephens City, Stephenson, White Post, Winchester
Learn more about how you can have better water.
Latest
Blog Posts
Get answers to common questions about America's public and private water systems.
Culligan Water solutions help you become greener, cleaner and more cost-efficient with your water use. Learn how.
Outstanding service, fair prices, very responsive customer service.

Jwbush 387
- Culligan Customer